Welcome to
Château Royal – A fabulous

boutique

hotel in the heart of Berlin Mitte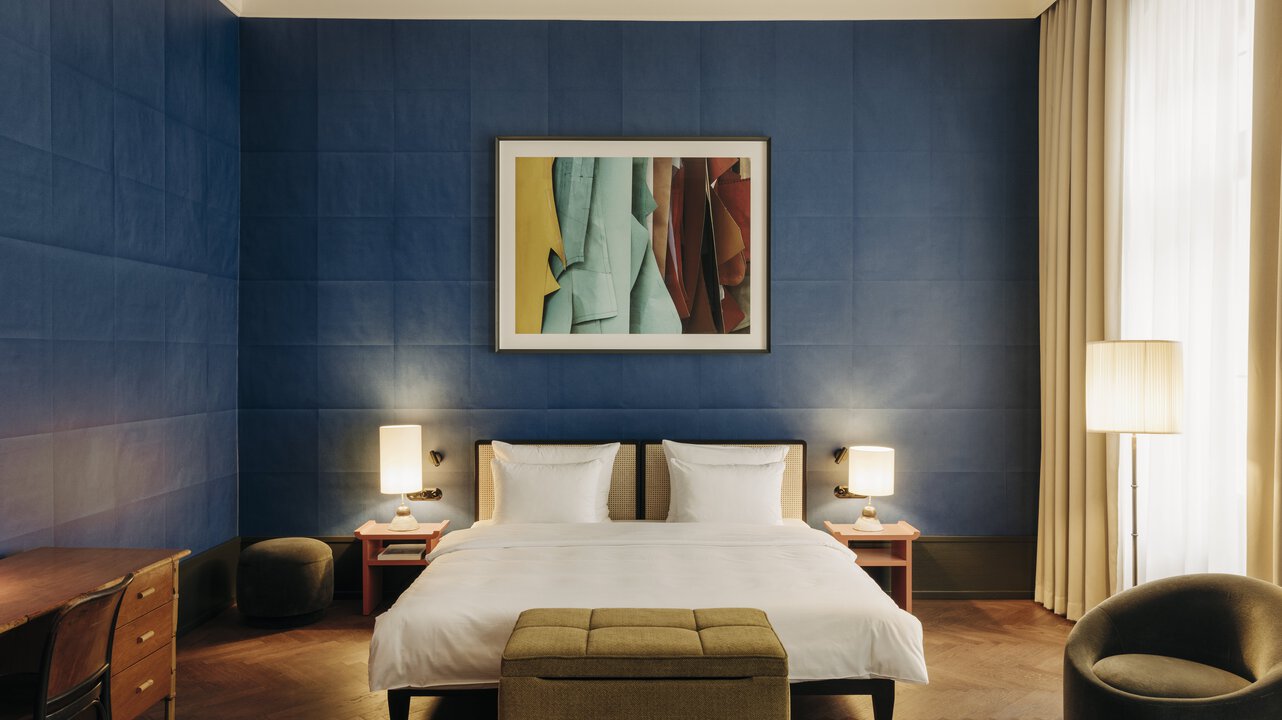 Let us introduce you to
Château Royal
With an incredible location in the heart of Berlin Mitte, just moments from Unter den Linden and the famous Brandenburg Gate, Château Royal is an innovative boutique hotel, combining elements of the classic grand hotel with a contemporary feel and sensibility. Focused on choice and sustainability, it was conceived to be the discerning traveller's Berlin home.
93 rooms span over five floors, of which 20 are suites and one is an apartment. Public areas such as the lobby, hotel bar, restaurant, private dining room, fireside lounge and winter garden complete the historic ensemble. Drawing on materials popular in Berlin's heyday at the turn of the 19th and 20th centuries define the interior: colourful marble, herringbone parquet, oak, nickel and handmade craquelé tiles in a contemporary twist on Berlin bohemia. A different contemporary artist with strong ties to Berlin has contributed a piece of work to each room for permanent display.
The ground floor is the hotel's buzzing social hub and home to the restaurant and a classic cocktail bar, filled with the unmistakable warmth and conviviality for which the hotels patchwork family – Grill Royal, Kin Dee, Le Petit Royal, Freundschaft – is known.
Unique and ever inspiring, as no two rooms are alike.
Endless possibilities to explore Château Royal, even as a frequent guest.
Cozy, casual dining in one of our stunningly curated, art filled dining rooms. Our international team of talented chefs draws inspiration from the entire Mediterranean region to create culinary delights which are both comforting and exciting.