Welcome to
Château Royal—a fabulous new

boutique

hotel
in the heart of Berlin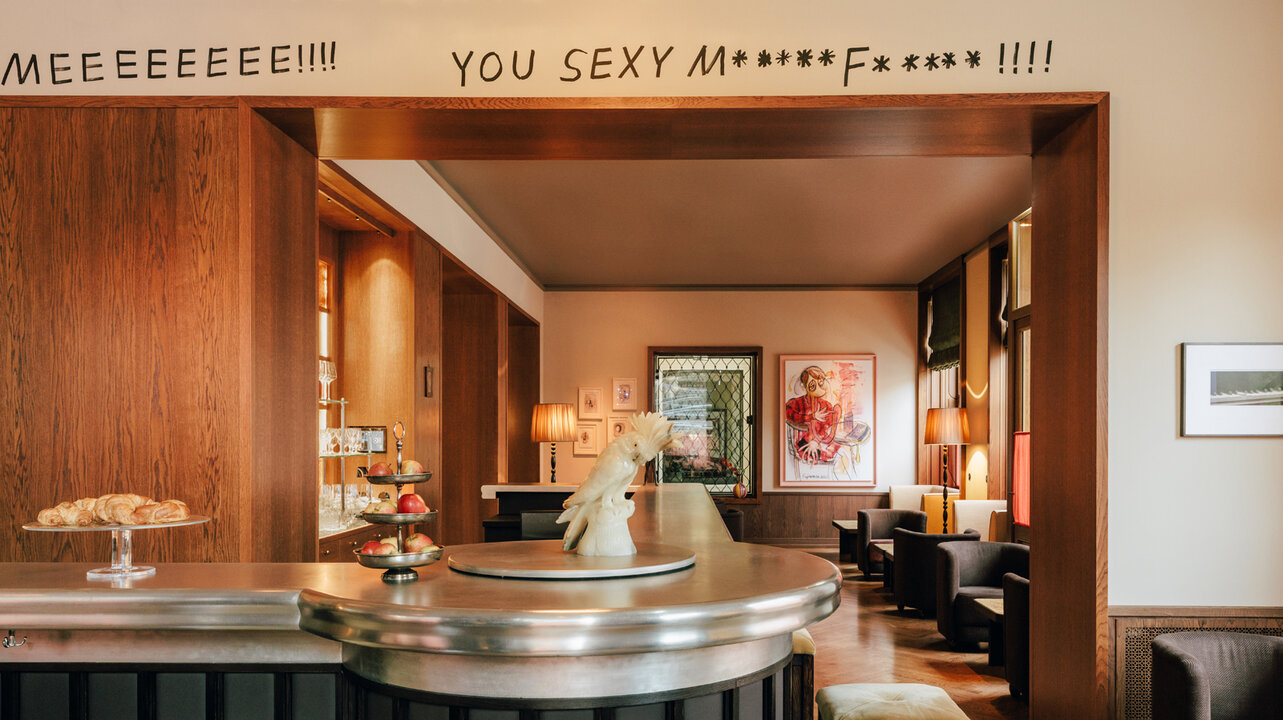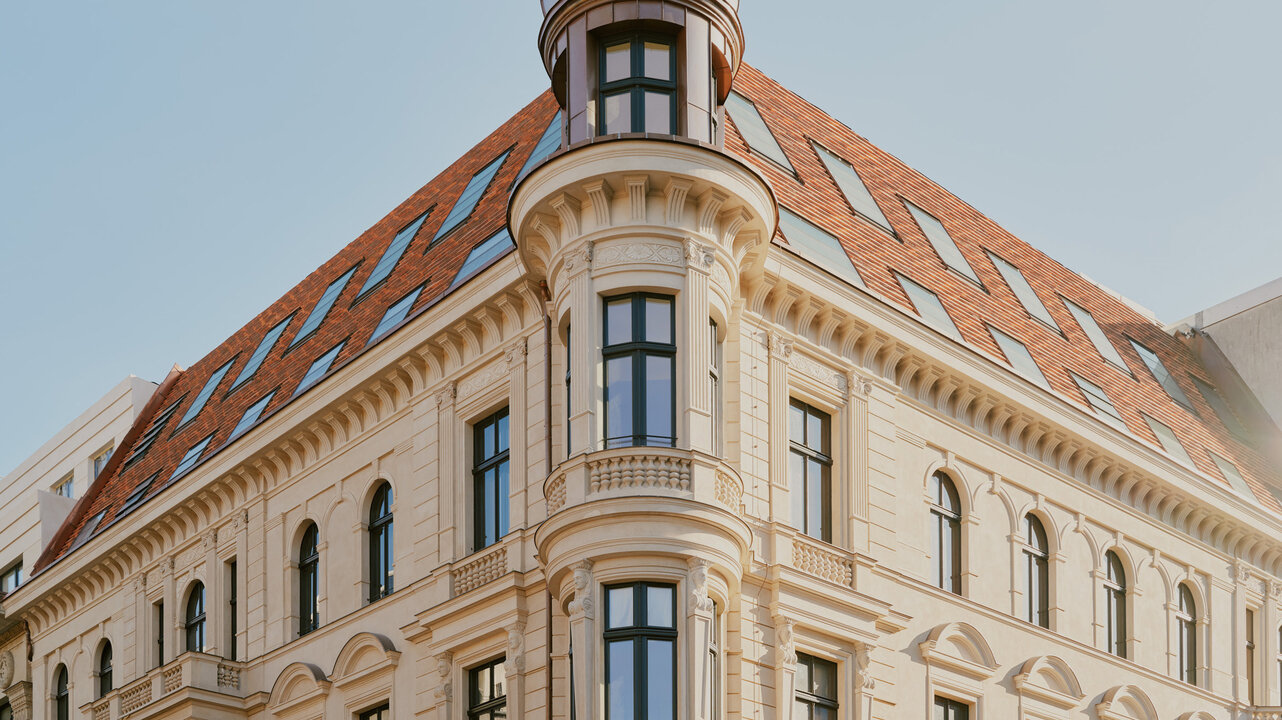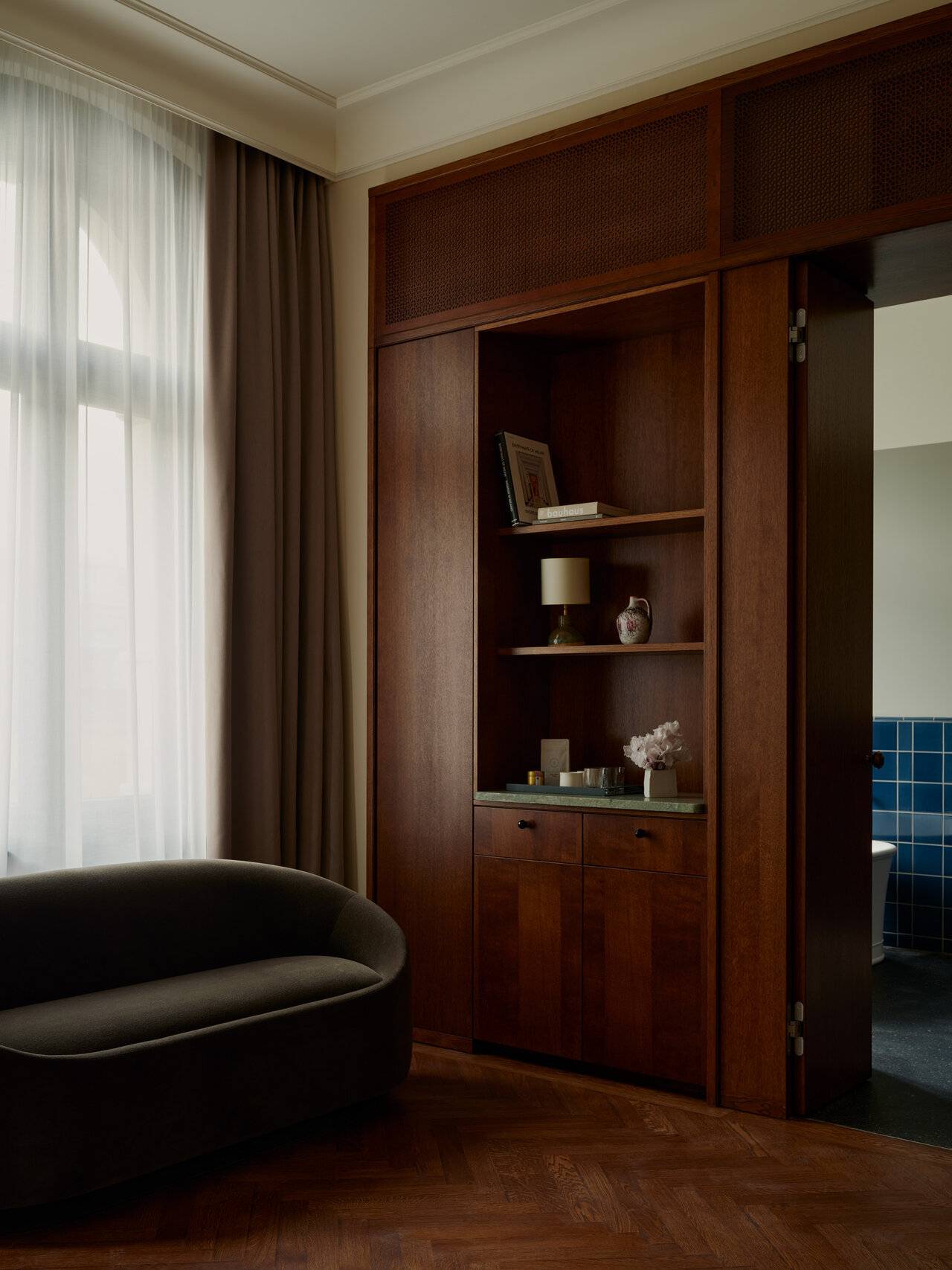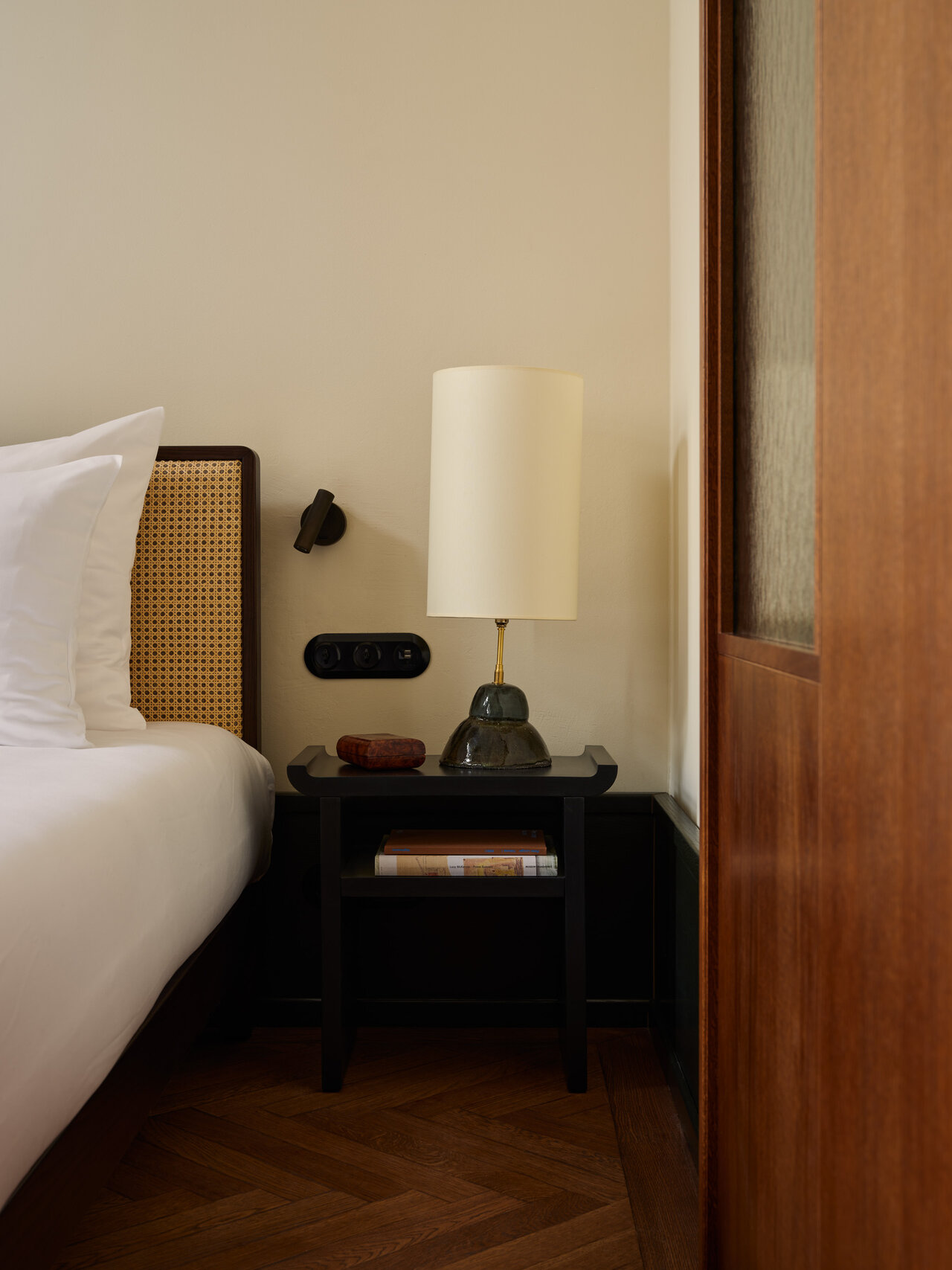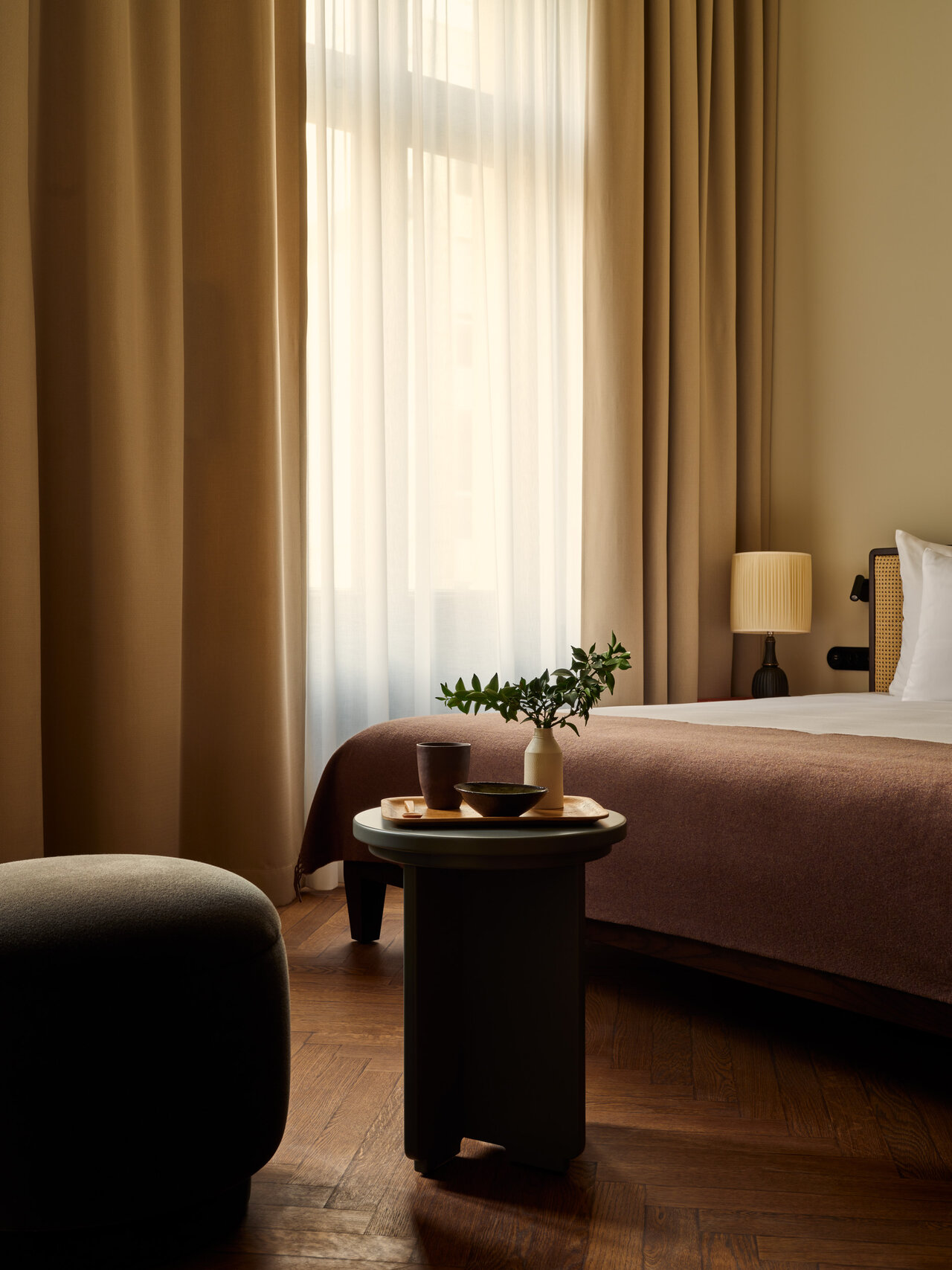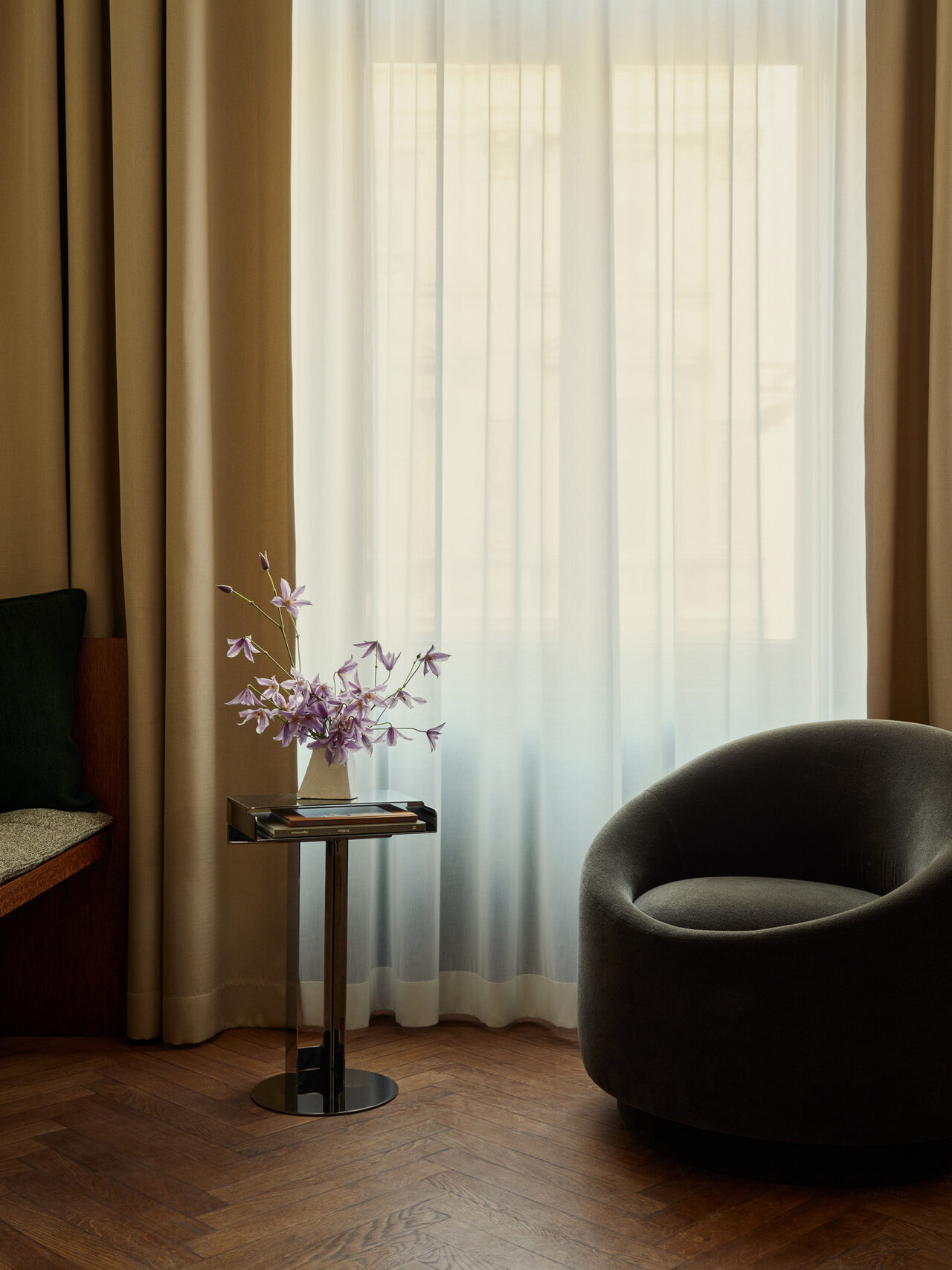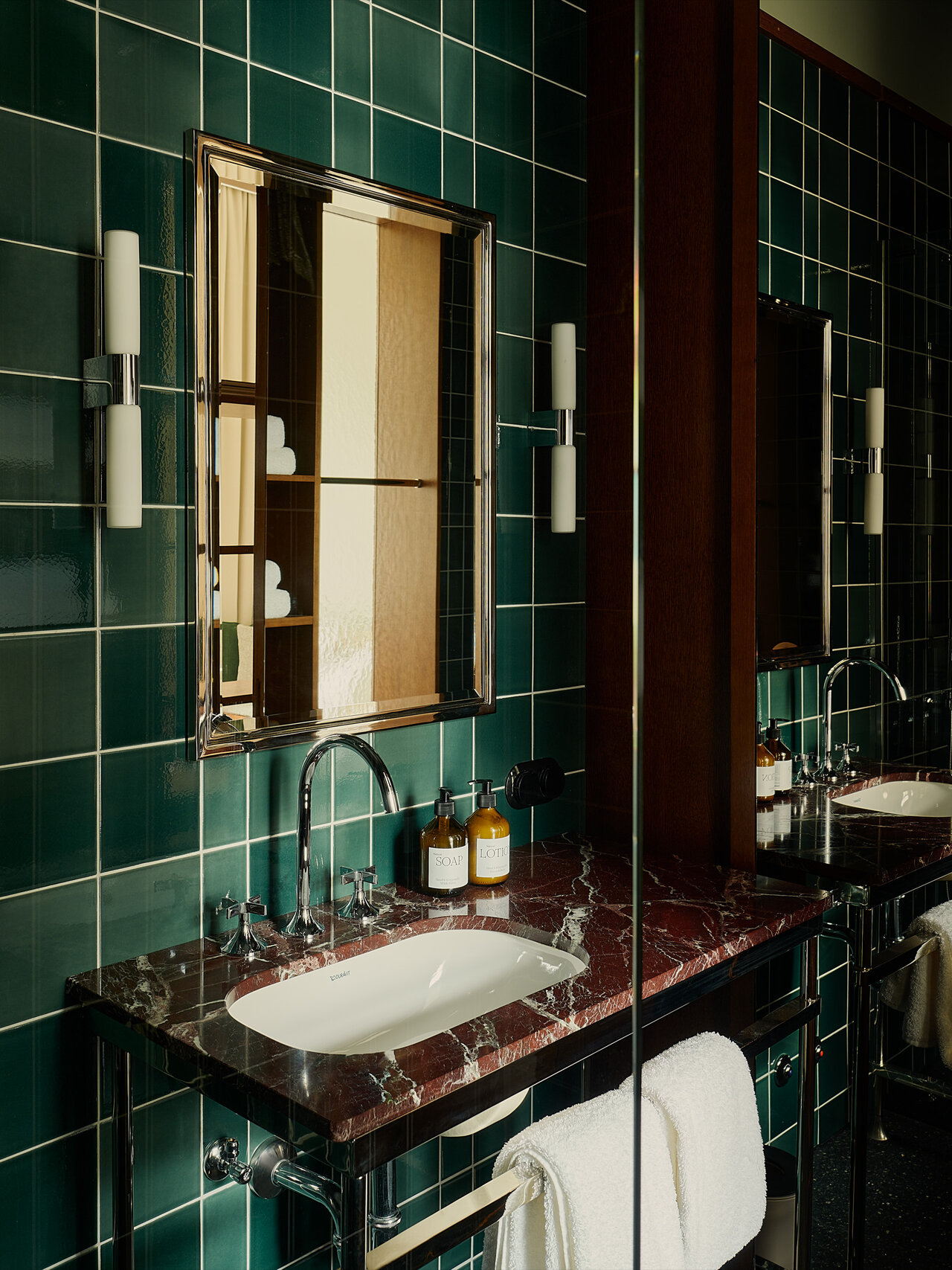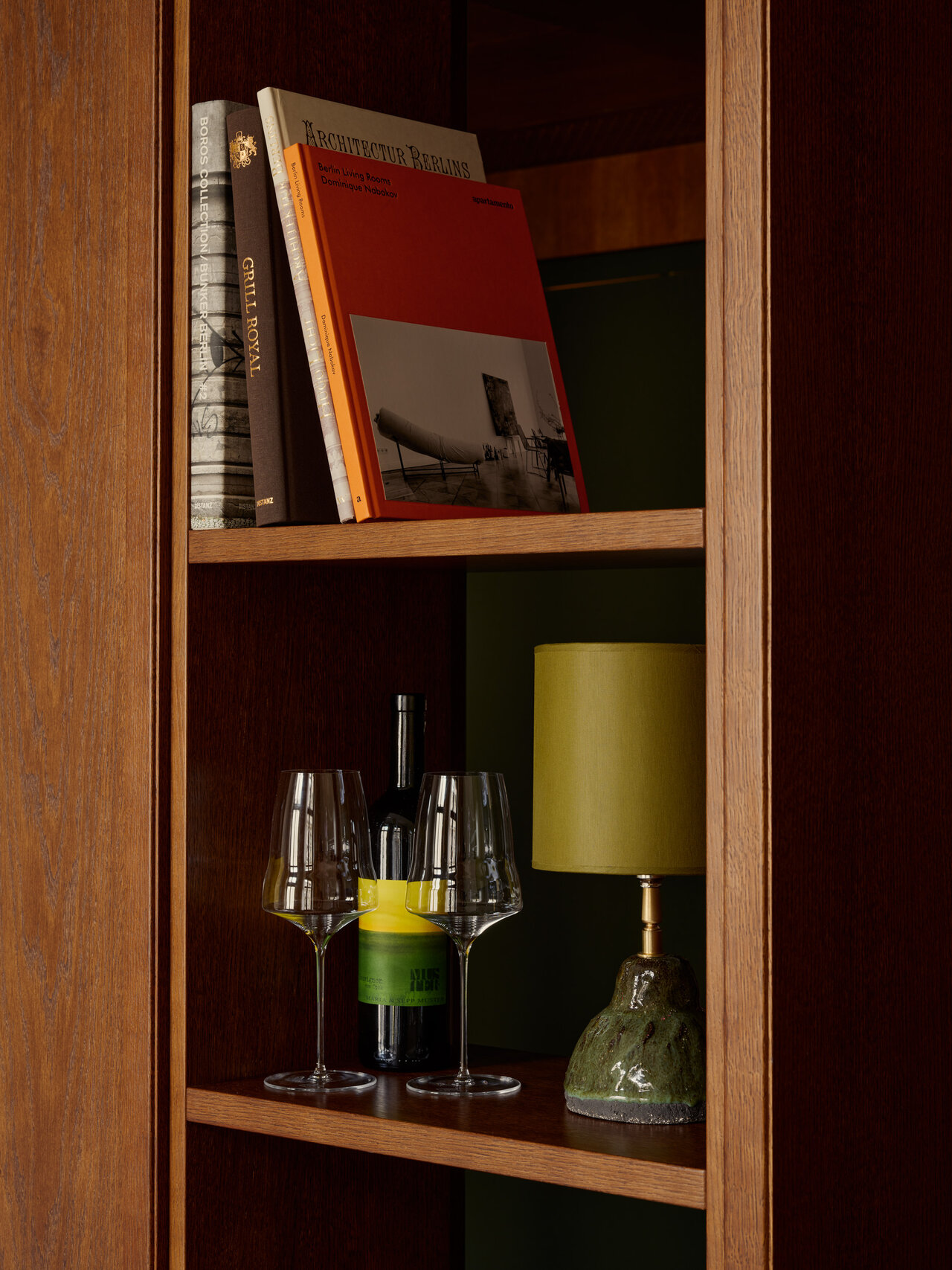 Let us introduce you to
Château Royal
With an incredible location in the heart of Berlin Mitte, just moments from Unter den Linden, Château Royal is an innovative new boutique hotel. Co-founder Stephan Landwehr and long-time manager Moritz Estermann of Grill Royal and Icelandic Chef Victoria Eliasdóttir have joined forces to create an experience combining elements of the classic grand hotel with a contemporary feel and sensibility. Focused on choice and sustainability, it was conceived to be the discerning traveller's Berlin home.
93 rooms span over five floors, of which 26 are suites and one is an apartment. Public areas such as the lobby, hotel bar, restaurant, private dining room, fireside lounge and winter garden complete the ensemble, consisting of two listed buildings dating from 1850 and 1910, and a new construction and roof extension, designed by David Chipperfield Architects. Studio Irina Kromayer is responsible for interior architecture and design of the hotel. Drawing on materials popular in Berlin's heyday at the turn of the 19th and 20th centuries: colourful marble, herringbone parquet, oak, nickel and handmade craquelé tiles in a contemporary twist on Berlin bohemia.
All of Château Royal's rooms feature high-quality, custom-made furniture designed and produced exclusively for the hotel, heated floors, rain showers, natural latex mattresses and natural fibre bedding. A different contemporary artist with strong ties to Berlin has contributed a piece of work to each room for permanent display, curated by former gallerist Kirsten Landwehr in collaboration with Krist Gruijthuijsen (KW Institute for Contemporary Art).
The ground floor is the hotel's buzzing social hub and home to the Dottír restaurant and a classic cocktail bar, helmed by head chef Elena Müller and F&B Director Alexander Brauer - filled with the unmistakable warmth and conviviality for which the hotels patchwork family Grill Royal, Kin Dee, Le Petit Royal and Freundschaft is known.