Event Spaces
Château Royal offers a diverse range of event spaces, each exuding a unique ambiance characterized by exceptional design, carefully chosen materials, and original artwork tailored to every room.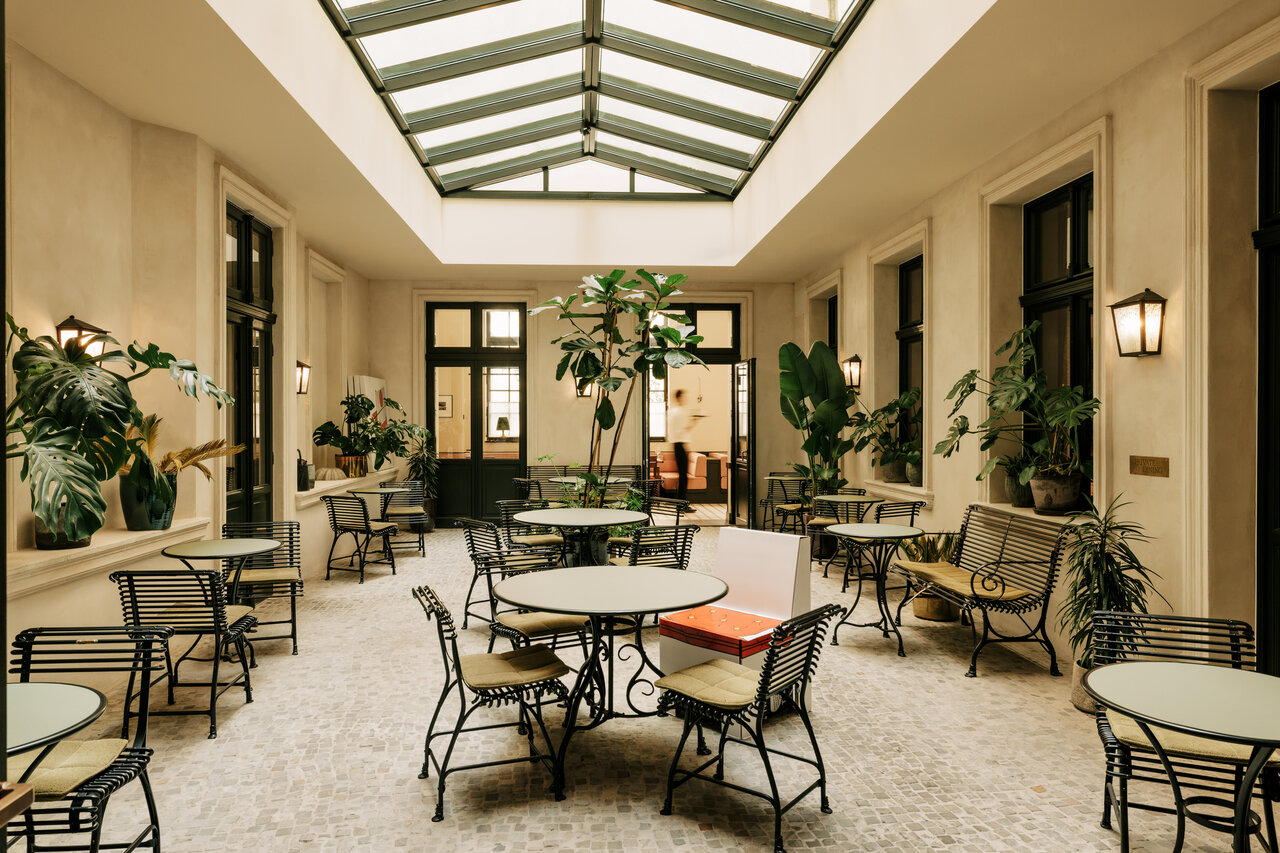 Wintergarten

60 sqm

Located at the heart of our hotel's public spaces, the Wintergarten bathes in gentle, indirect light, making it an ideal setting for receptions. It is bright and airy during the day and transforms into a cozy, softly lit oasis in the evening, perfect for tranquil gatherings.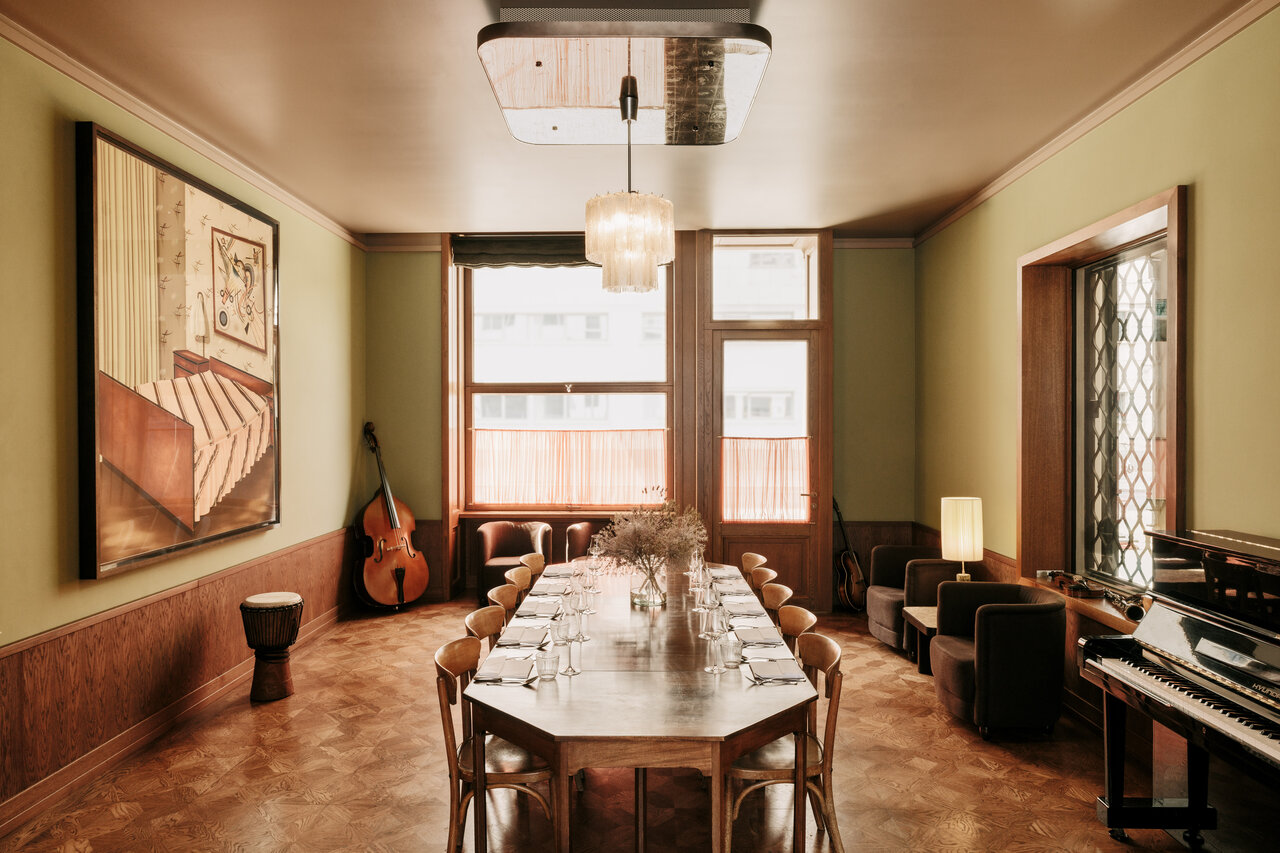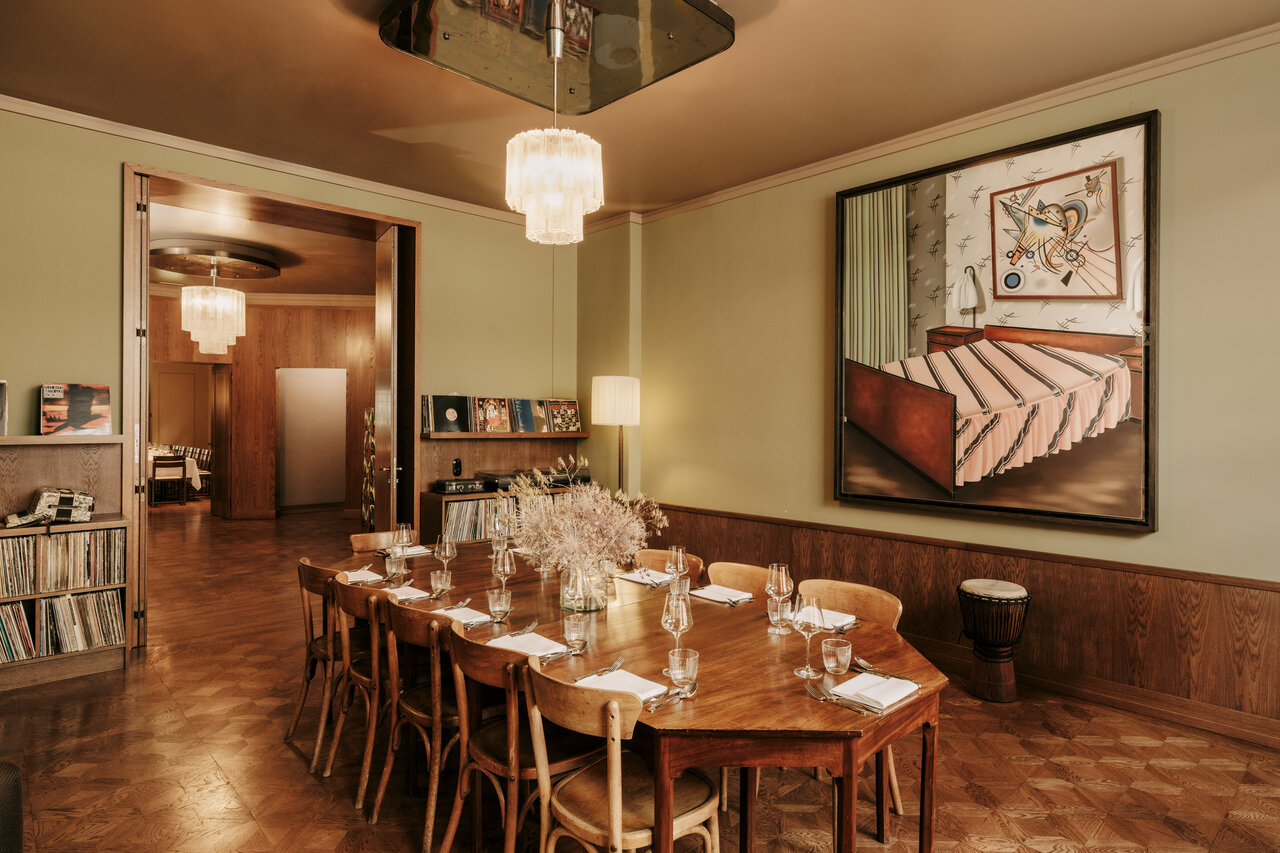 Musikzimmer

32 sqm

The Musikzimmer serves as an intimate venue for small dinners or meetings. With an intriguing collection of records and an array of musical instruments, this room emanates a warm, homely atmosphere complemented by comfortable lighting. It also offers private street access, and the adjoining Salon can be utilized for receptions.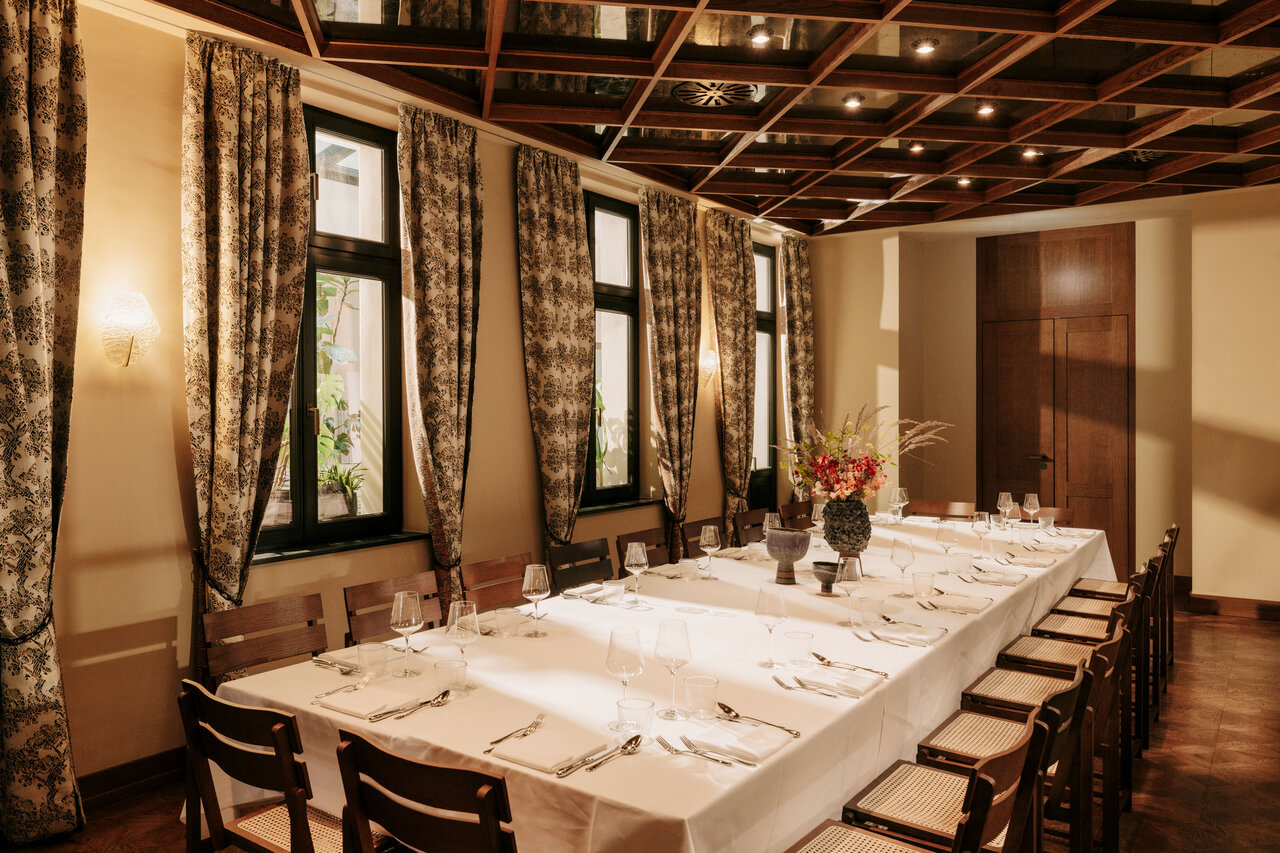 Private Dining Room

27 sqm

Our Private Dining Room features an elongated table that can be configured for multiple individual table settings. This room provides both privacy and the option to connect with the Wintergarten or Salon for additional reception space. Along the right wall, guests can peer into the kitchen through sound-proofed windows.
More ...
Our semi-private spaces, including the cozy Fireplace Lounge, the atmospheric Wine Room, and separate restaurant areas, as well as the Hotel Bar, offer vibrant settings for gatherings. In the summer months, our Courtyard and our Rooftop Terrace also become available for semi-private gatherings.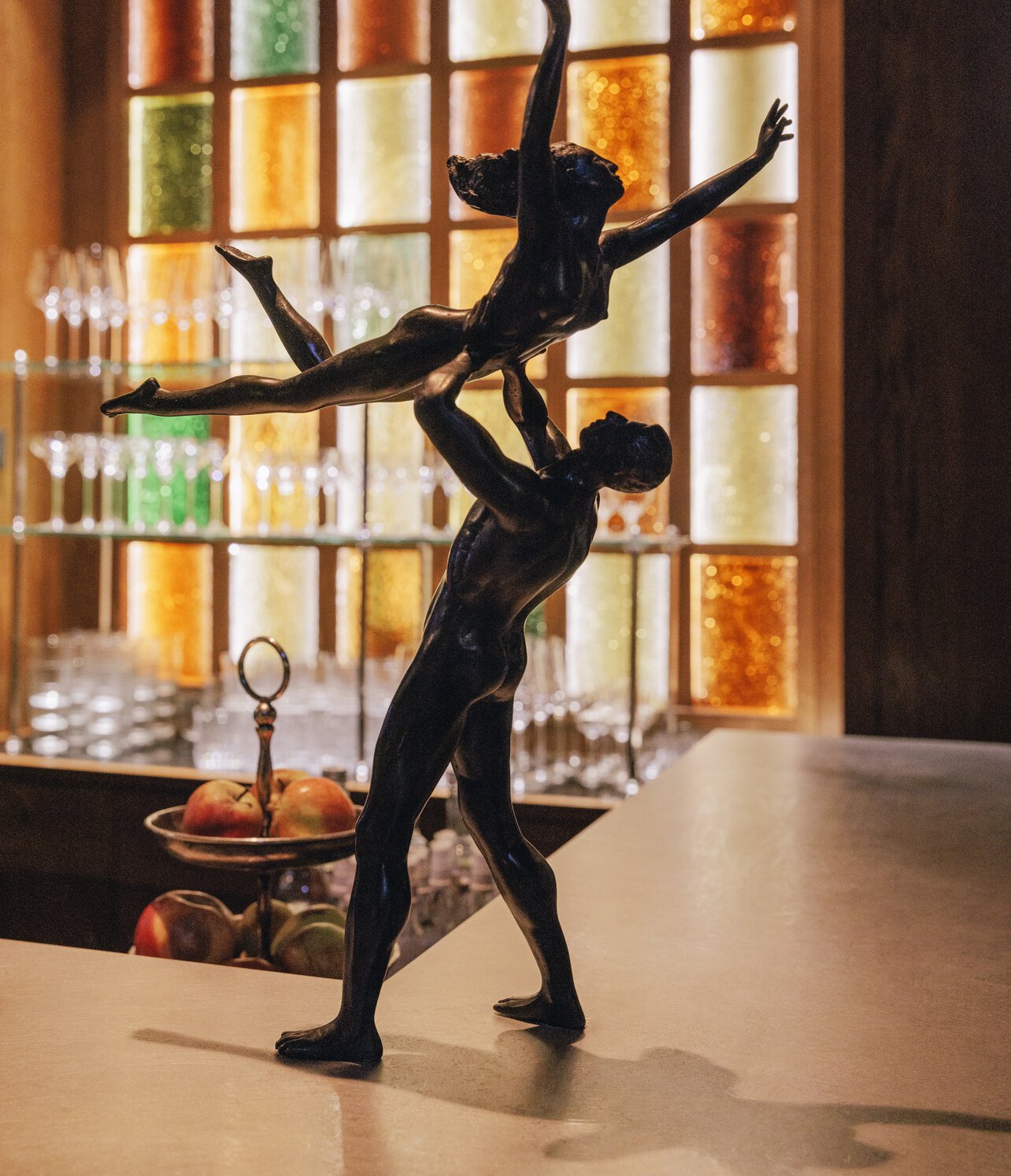 EVENT INQUIRY
Please share your preferences with us, and we'll gladly create a customized offer that perfectly matches your wishes.